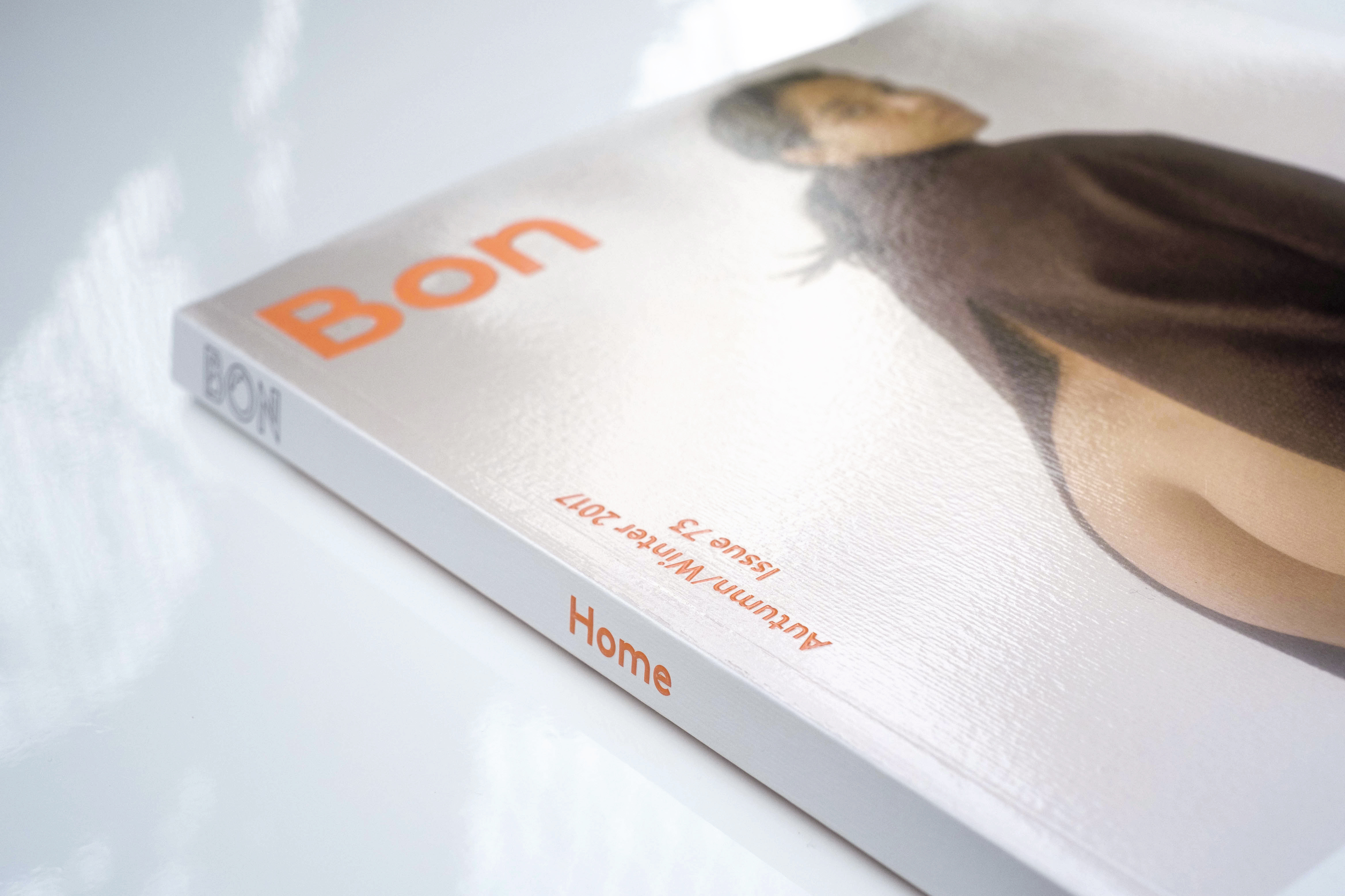 This was my final issue of Bon, on the theme of Home. Before we started commissioning we had been thinking a lot about what Home means and could mean in a world that's ever more nationalist and isolationist, but also more connected and global. Home can be safety, but also something you need to escape. You can find a new home, with people like you or close yourself in and lock the door. Home as the club, home as your hometown, home as a place you've never been. We were interested in a positive and optimistic idea of home and what it could be today – a place you can make to fit who you are, where you will feel safe and loved and able to thrive.
With that in mind, we came up with a number of commissions which I m particularly proud of: June Canedo's portraits of Texan Latinos and Latinas styled as cowboys, at the same time celebrating and questioning the notion of the American identity; from Sweden we had two shoots that stood out: First, a very fruitful and engaging project featuring up-and-coming Swedish musicians casted by Ohlogy and shot by Lars Brønseth and styled by Martin Persson, as well as Kacper Kasprzyk and Tereza Ortiz' magical portraits of Swedish sins featuring a diverse and beautiful casting. And further, Carlota Guerrero shot a series featuring her poet friend Alejandra in a Dalston warehouse – proposing a female-only version of Home that simultaneously questions, mocks and celebrates classical notions of fashion photography.
Other commissions were more fashion-focused but none the less playful, notably the inimitable Driu and Tiago's beautiful performance story of the Gucci autumn/winter collection, and the Jacquemus collection shoot conceived and shot by Ola Rindal and Roxane Danset (a team I had been dreaming of getting together for years) in New York in the summer of 2017 – and of course Chad Moore and Tereza Ortiz love-story-cum-roadtrip documentation of a trip to Georgia wearing nothing by Hussein Chalayan's autumn/winter 2017 collection.
Read articles and peruse the fashion at the Bon Magazine archive
Filed under
Collabo­rators
Daniel Björk

(Editor-in-chief)

Tereza Ortiz

(Fashion director)

Ana Kinsella

(Editor)

Driu Crilly and Tiago Martel

(Photographer)

Moa Pårup

(Graphic designer)

Kacper Kasprzyk

(Photographer)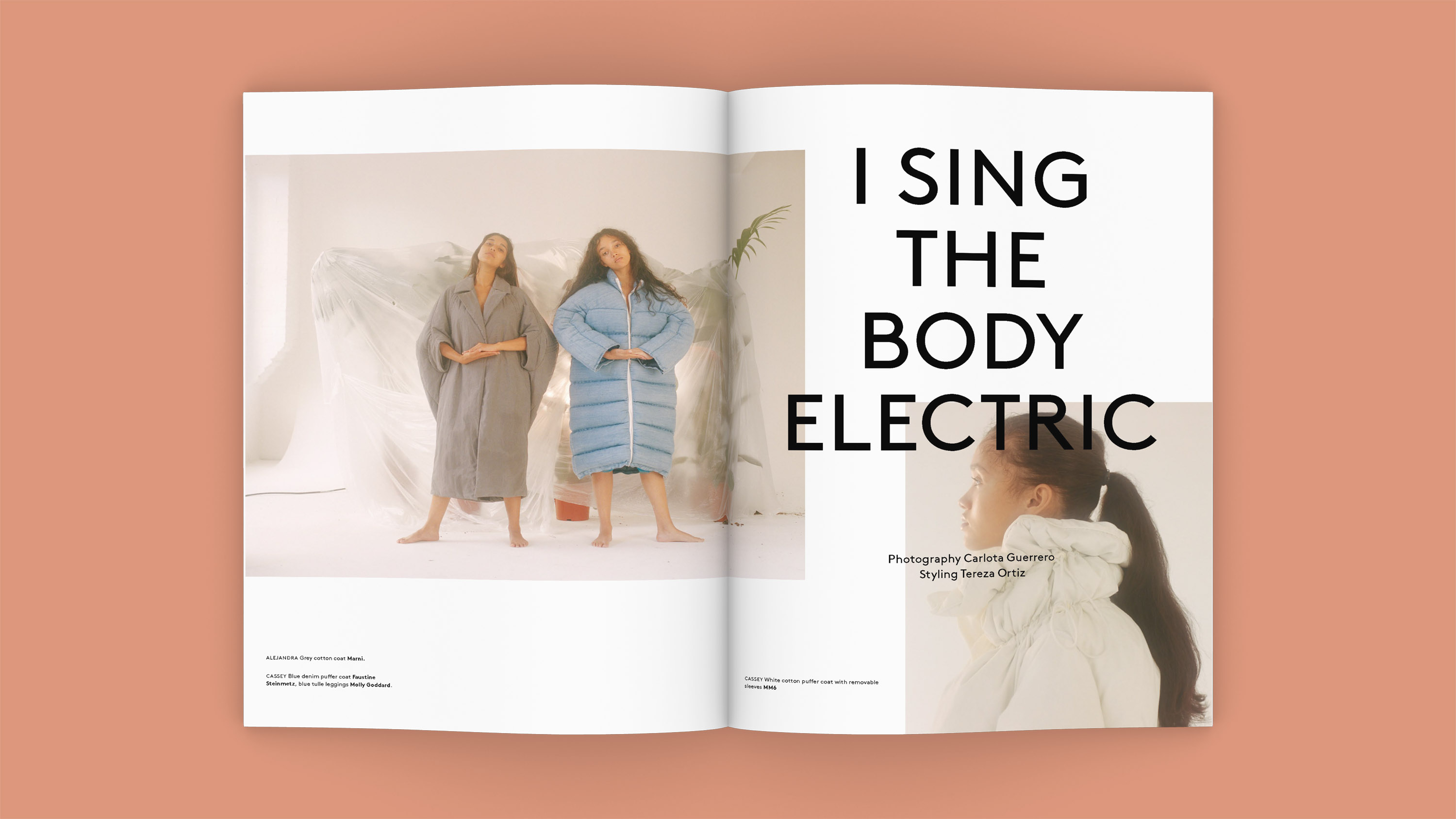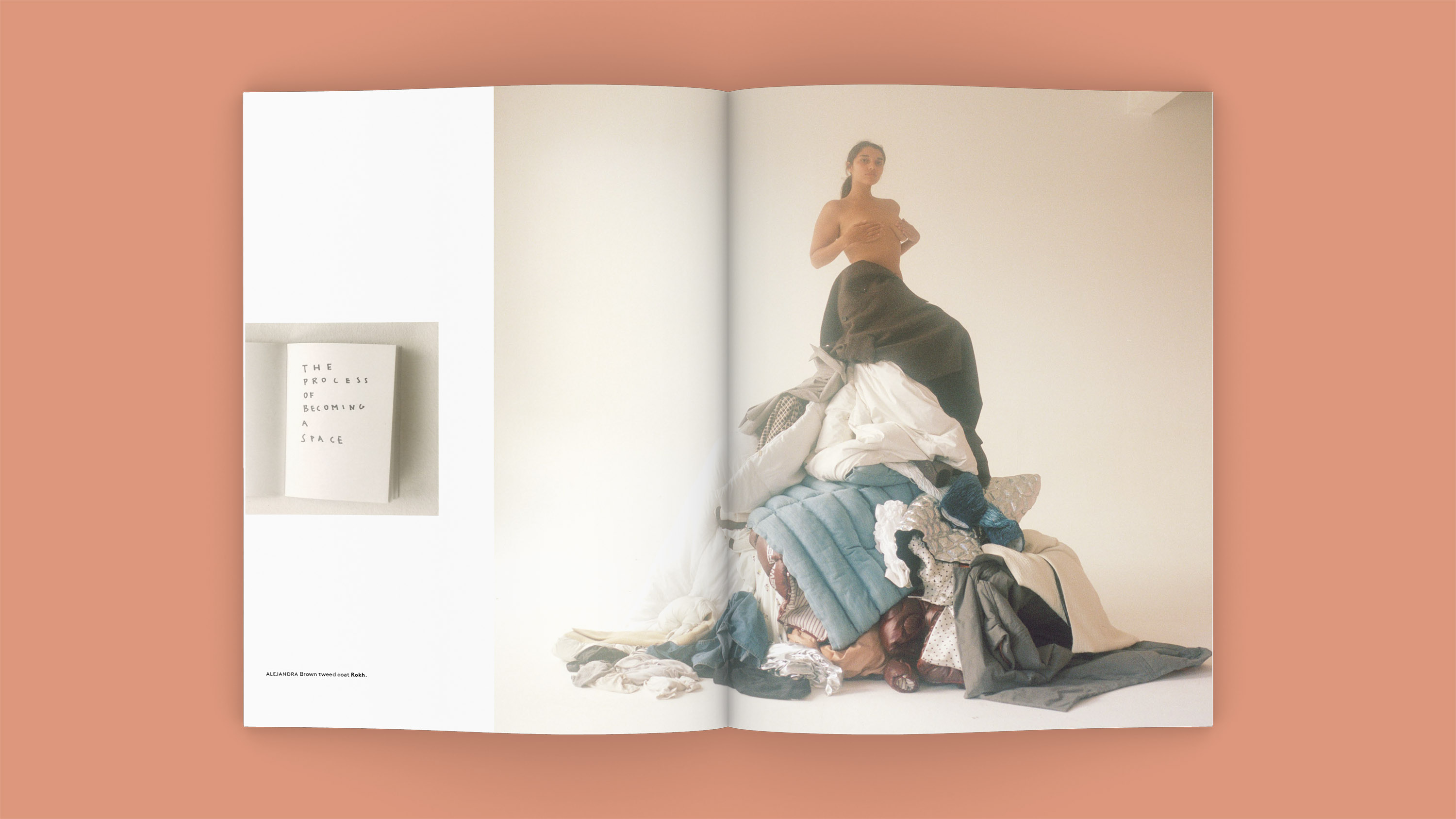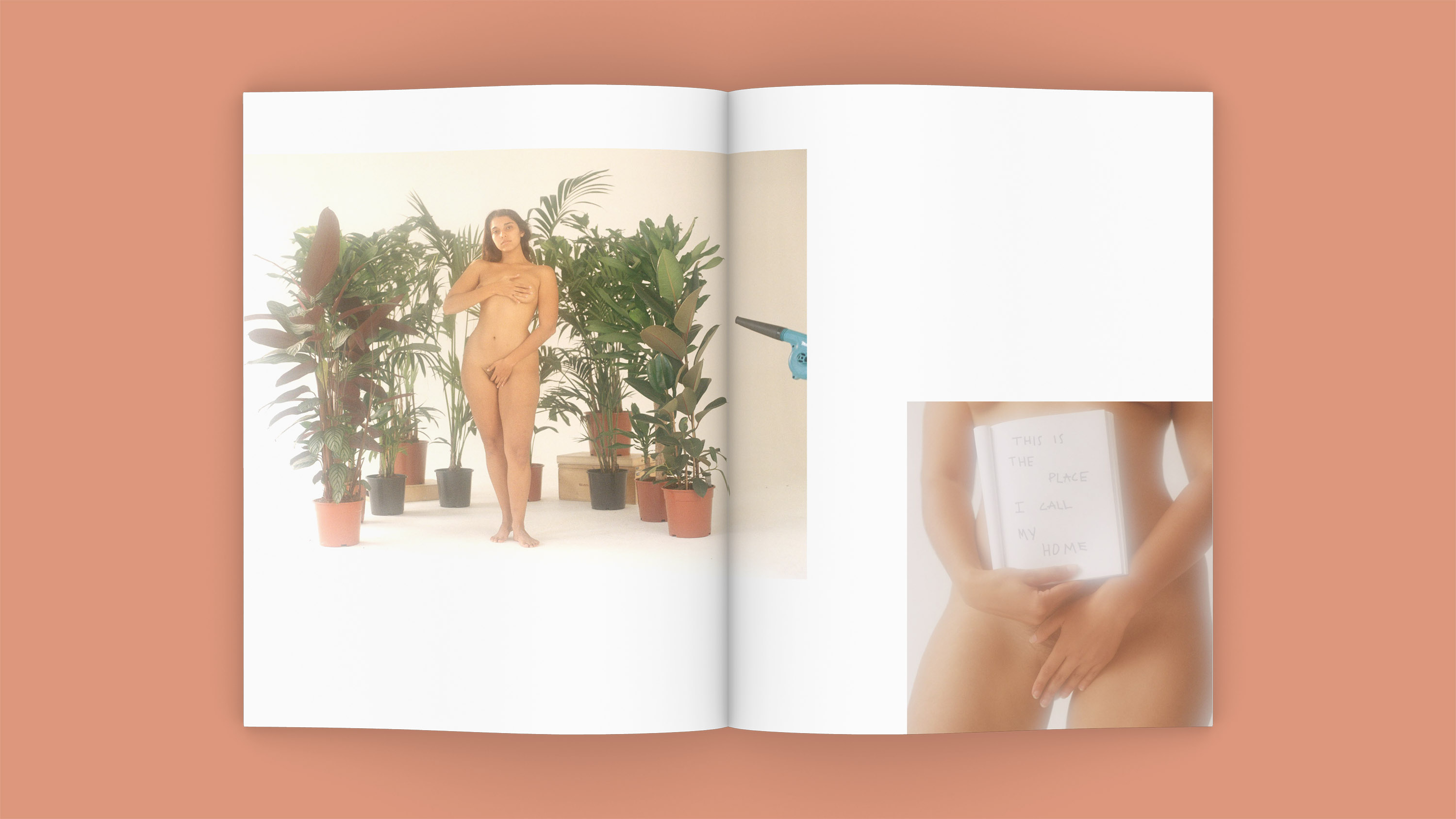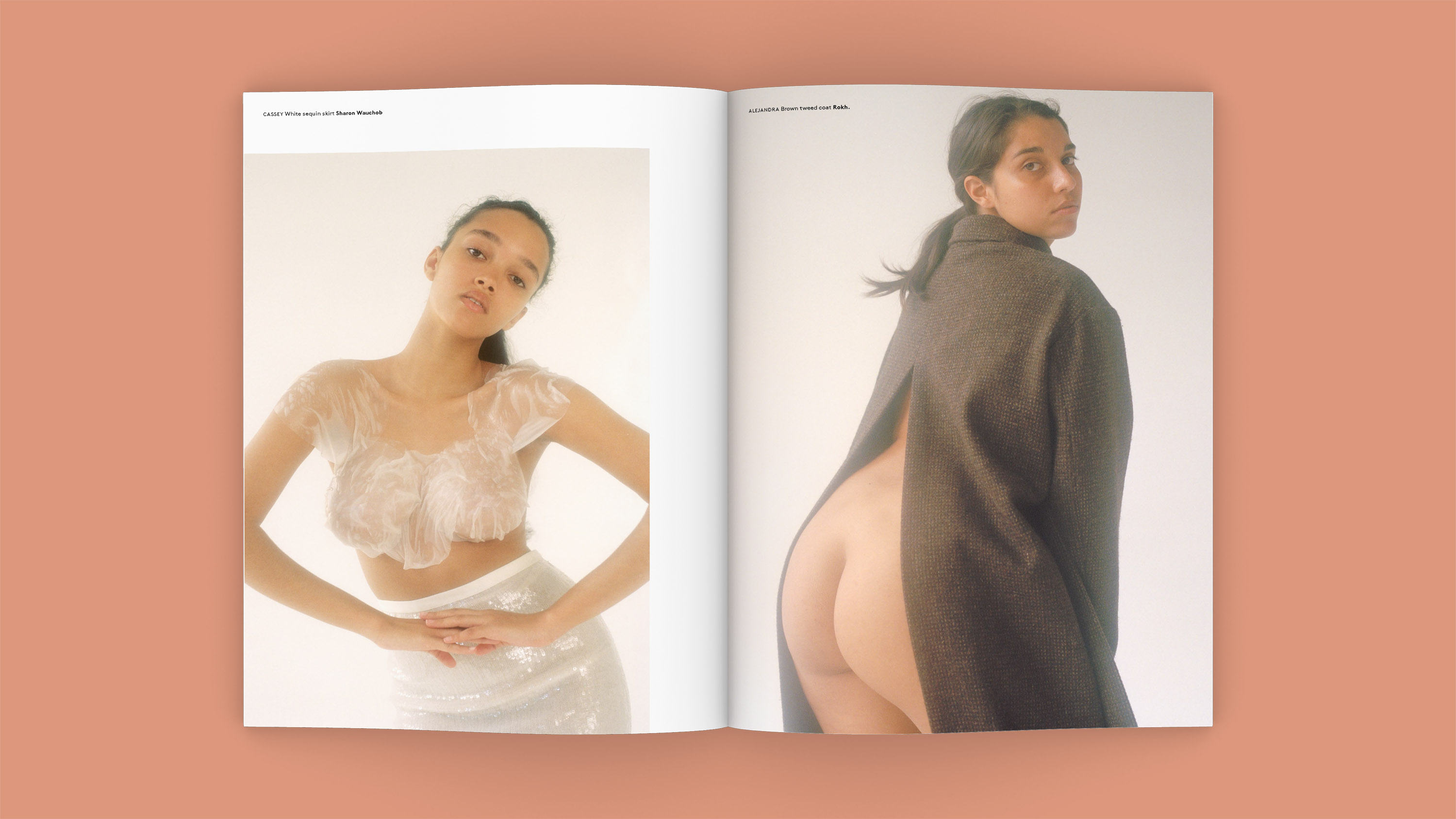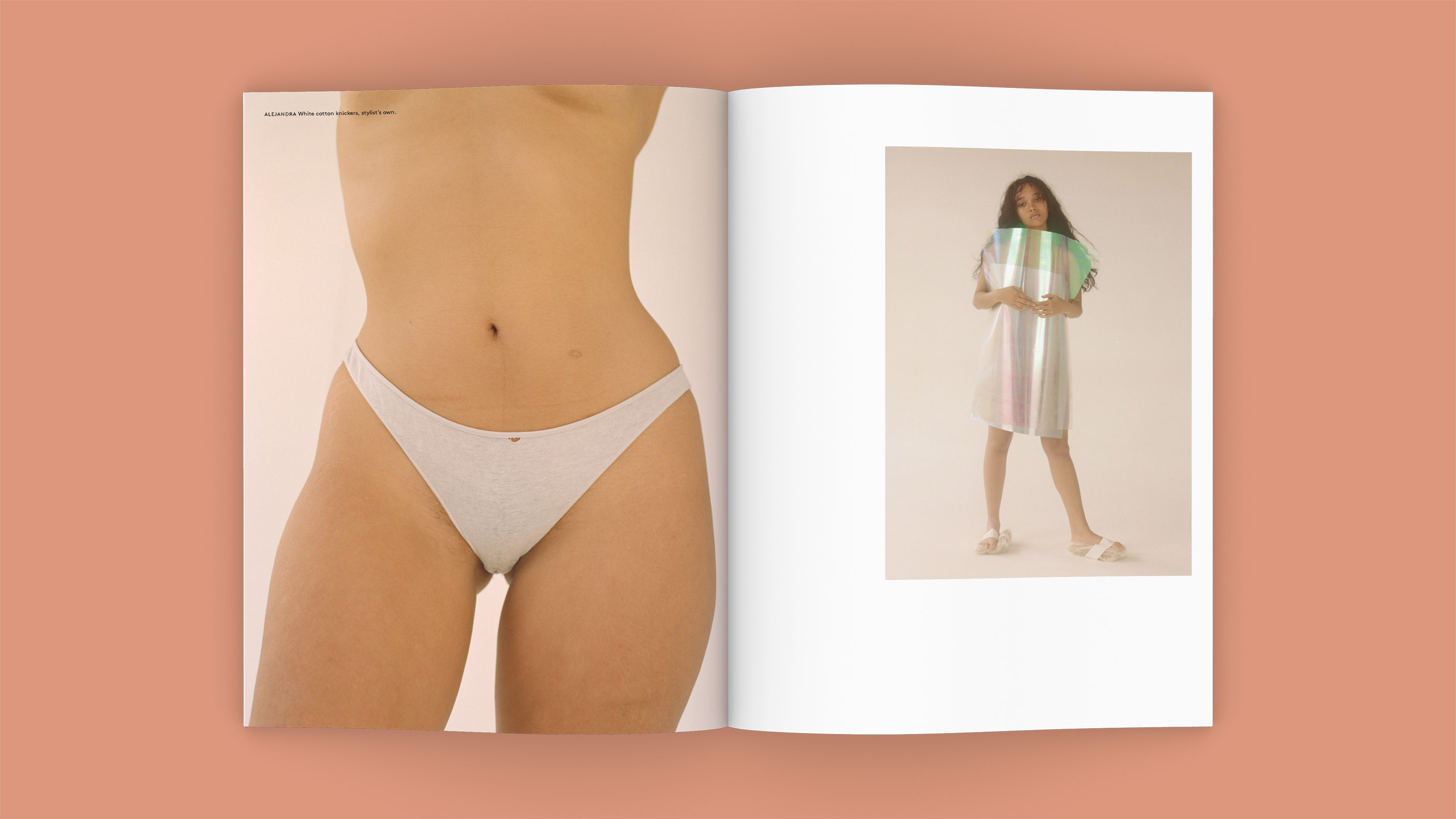 I long to feel the measure of my powers again. To witness and value the complex knowledges and body techniques I draw on and extend to make a new home. It begins with a slow remembrance of gestures in the kitchen as I unfurl, and by beating of new paths outside. I tentatively boil an egg, I make tomato sauce; it tastes new here. I map the everyday by finding where I will buy food. Shops and restaurants that I have never visited mean I will fill my cupboards and spend my time slightly differently: here, crustier bread and more appealing meat; there, an infinite variety of ripe tomatoes, and spices I don't know; here, a lofty space where I spend all of my weekend money on avocado toast; there a caff I visit in the week for a bacon and egg bap and strong tea.
In the first weeks and months I wonder at the textures and surfaces of my new home like a visitor from another planet. I luxuriate in the vanguard sensuality of a new postcode. I collect up the tastes and gestures of homemaking that every move teaches me, each one a new way of being in the world. I cherish it, and pray it won't be my last.
From Small gestures by Rebecca May Johnson, Bon A/W 2017, Page 50