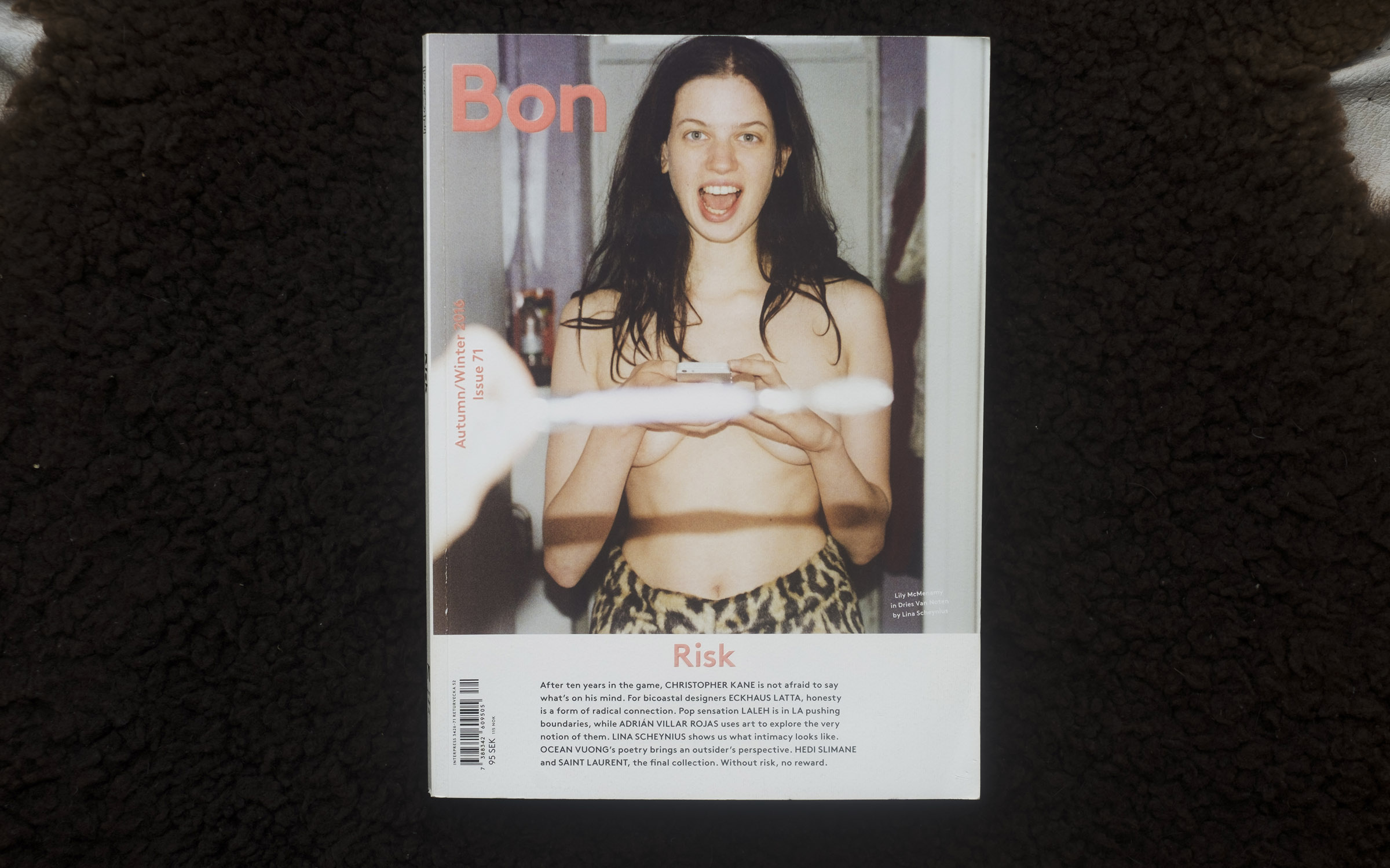 Kalain has two main target groups: people who want to preserve the scent of someone who recently passed away, and people engaged in long-distance relationships. I'm part of the latter category. On the homepage of Kalain, the menu offers the option to "cope with a temporary absence" – an activity I've been participating in for four years.
Andreas Båsk, from Bon A/W 2017, Page 63
Bon A/W 2016, featuring Christopher Kane, Eckhaus Latta, Eddie Peake, Laleh, Adrian Villar Rojas, Ocean Vuong and Lina Scheynius. This was the first issue I did together with Tereza Ortiz, and I am particularly pleased and proud of the raw, honest and beautiful photography throughout the issue.
Read articles and peruse the fashion at the Bon Magazine archive
Filed under
Collabo­rators
Daniel Björk

(Editor-in-Chief)

Tereza Ortiz

(Fashion director)

Lina Scheynius

(Photographer)

Sasa Stucin

(Photographer)

Pascal Gambarte

(Photographer)

Eddie Peake

(Artist)