This was the second issue of Vestoj I designed, and the third in the series. The theme of the issue was Shame, something which was conceptually tricky for me to approach as the all-female crew (bar me) and I turned out to have very different experiences with the subject. It was, however, a supremely interesting year-long journey, and probably the most playful issue of Vestoj I designed.
The entire issue is typeset in Arial, in a nod to the designer's idea that it would be a somewhat shameful choice of typeface. Employed in the way it is, through an overall aesthetic that harks back to contemporary conventions of 'cool', the implied lack of choice that stems from using Arial is offset by the quite ambitious way it is typeset. Further, the issue is printed alternating full colour sections on glossy paper with large sections printed using nothing but fluourescent pink and black on uncoated paper, leading to a quite intense, and very creative collaboration with the printer and book binder. An entire section of the issue was bound using french fold, necessitating the reader to physically destroy the issue in order to read its contents.
Through then-fashion director Sophie Krunegård, as well as editor-in-chief Anja Aronowsky Cronberg, I was fortunate to have been introduced to some supremely talented image makers for this issue, amongst others Julia Hetta, Camille Vivier and Max Farago. Noteworthy is also Christian 'Kojan' Coinbergh's powerful portraits of transgender porn star Buck Angel, art directed over skype and text messages whilst the shoot went on in a murky cave studio in midwinter Stockholm.
The otherwise mostly female cast of photographers contributed greatly both to the intimacy of the issue as well as its sometimes visual chaos. I devised a sort of recurring curated visual essay spanning the totality of the pages, allowing personal work of a multitude of image makers featuring such icons as Scott King and Jason Edward, to infuse the word 'Shame' with a multitude of meanings, all valid.
Filed under
Collabo­rators
Anja Aronowsky Cronberg

(Editor-in-chief)

Ann Lynge-Jorlén

(Editor)

Sophie Krunegård

(Fashion director)

Anna Pook

(Literary editor)

Christian Coinbergh

(Photographer)

Julia Hetta

(Photographer)

Camille Vivier

(Photographer)

Max Farago

(Photographer)

Jason Evans

(Photographer)

Jen Davies

(Photographer)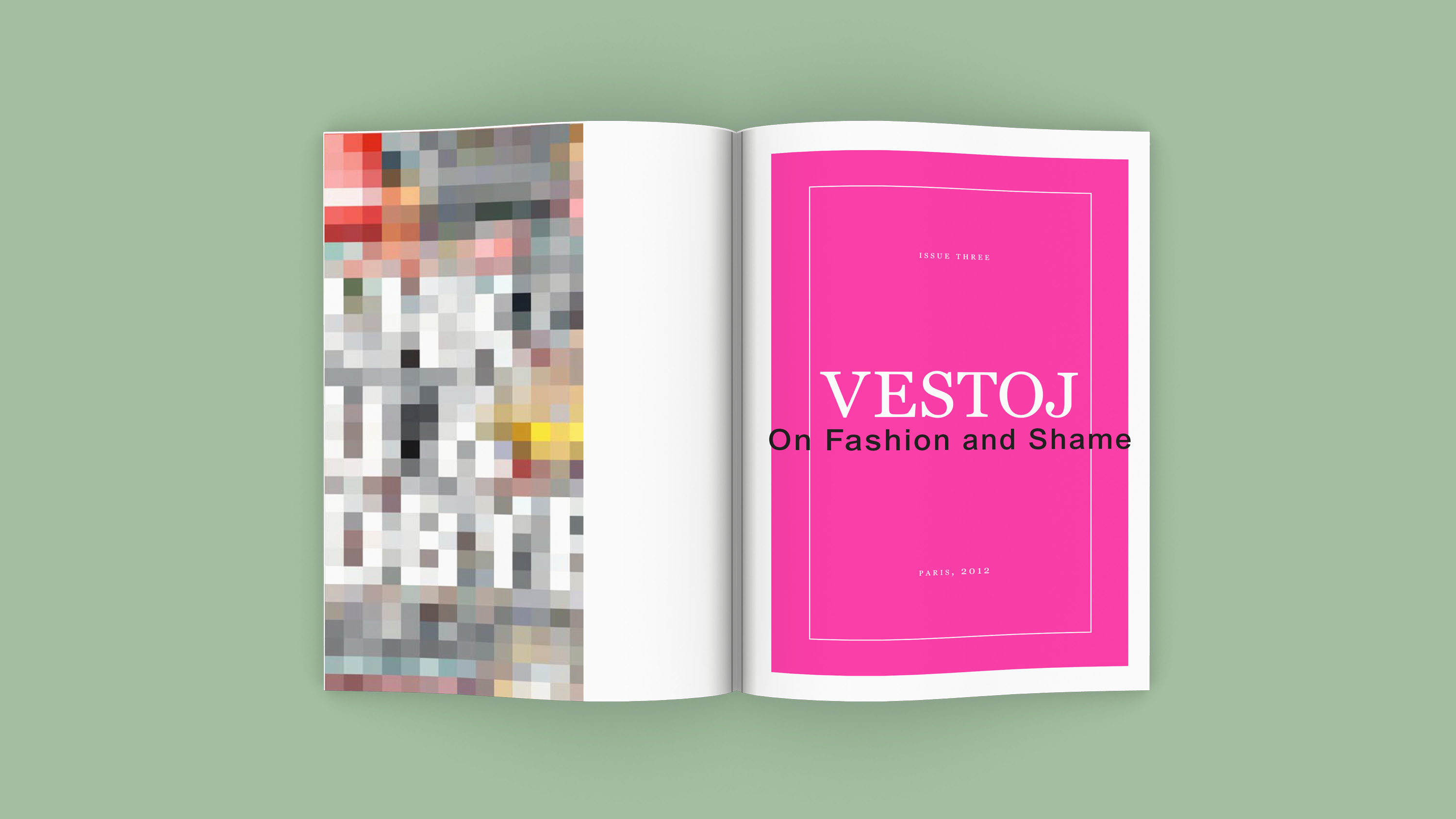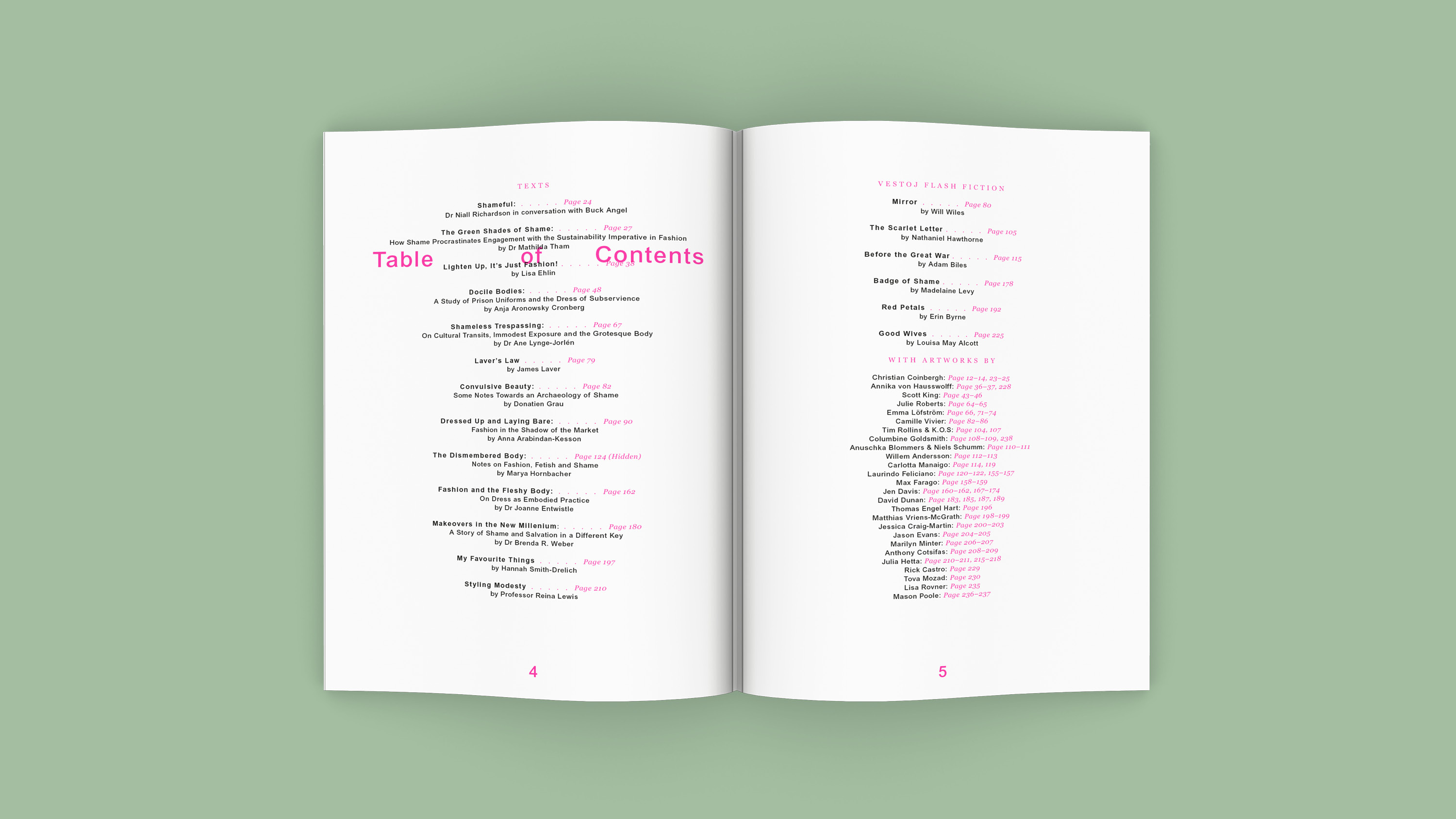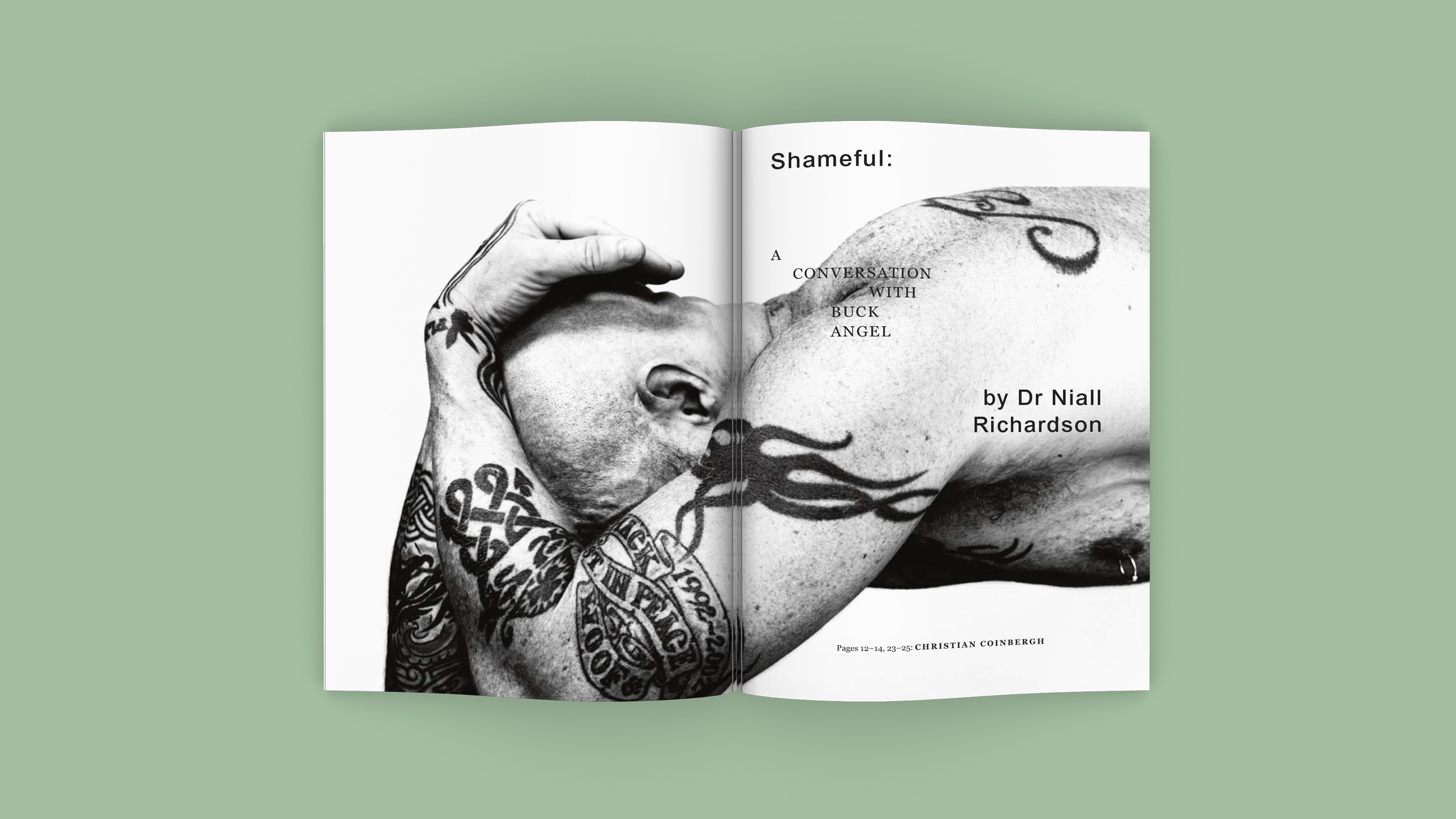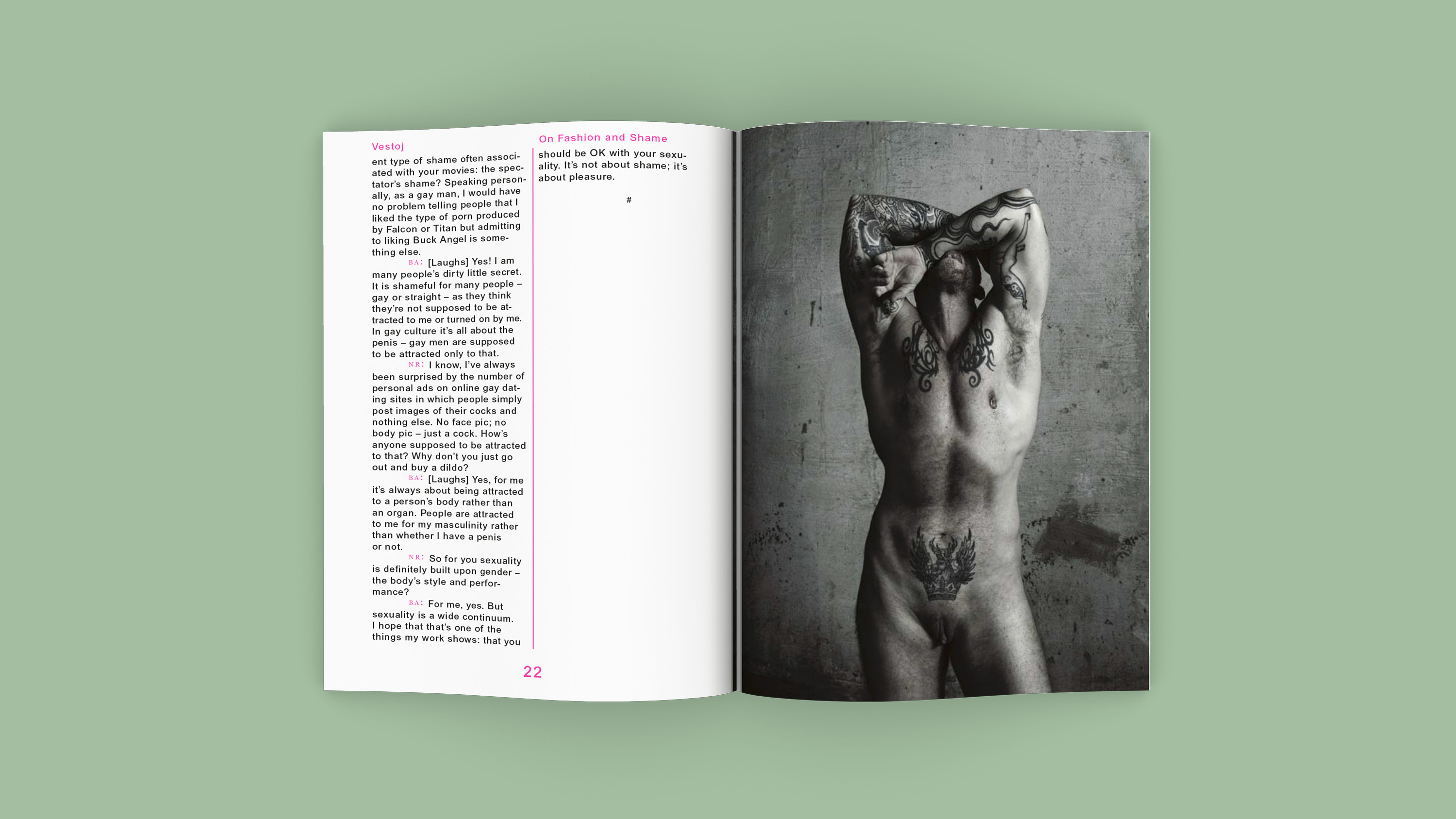 NIALL RICHARDSON: Your career has followed an interesting path in that it reverses the trajectory that a lot of performers would aspire to have. While many porn stars might aspire towards professional modelling, you started as a fashion model but then gave up a career in professional modelling to move to the much less culturally respected arena of shameful pornography.
BUCK ANGEL: It's interesting you use 'shameful' as I felt more shame when working as a fashion model than I do working in porn. But then, I have no shame. Modelling was something I never aspired to – I really was put into it. Believe it or not, I was simply discovered on the street and really only followed through with all the opportunities as a dare. In modelling terms I was actually quite old – 26 – but I was very successful and made a lot of money from it. I could well have been a supermodel (although the term didn't exist at that time) as I was very influential in promoting the popularity of the androgynous look. However, it just didn't feel right. I didn't want to be a pretty woman; I wanted to be a handsome man.
From Shameful: A CONVERSATION WITH BUCK ANGEL, in Vestoj Issue 3: On Shame, 2014. Page 16